Contact us
We have offices in Gothenburg, Oslo, Utrecht, Copenhagen, London and Berlin. Our organisation is a member of several global networks of over 6000 translators.
The addresses of our offices in each country are listed below. You are also welcome to call our switchboard on +46 31 346 15 00 or send an email to info@kommunicera.se or sales@kommunicera.se.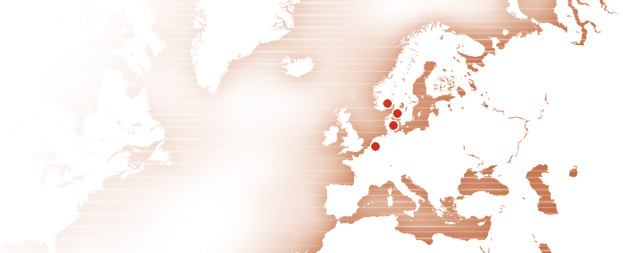 SWEDEN
Our head office is in Gothenburg where we have been established since 1990.
+46 31 346 15 00
info@kommunicera.se

Address:
Kommunicera Communications AB
Sockerbruket 17
SE-414 51 Gothenburg
Sweden
NORWAY
Kommunicera has had an office in Oslo since 2008.
+47 479 24 400
post@kommunicera.no

Address:
Kommunicera AS
Øvre Slottsgate 17
NO-0157 Oslo
Norway
DENMARK
Kommunicera acquired the Danish company Lingtech, based in Copenhagen, in 2011.
+45 33 25 71 71
info@kommunicera.dk

Address:
Lingtech / Kommunicera Communications
Egedal Centret 95, 1. sal
DK-3660 Stenløse
Denmark
NETHERLANDS
+46 31 346 15 26
info@kommunicera.se

Address:
Kommunicera Communications AB
Jodocus van Lodensteinstraat 35
NL-3553TB, Utrecht
Netherlands
UNITED KINGDOM
+46 31 346 15 30
info@kommunicera.se

Address:
Kommunicera Communications AB
17 Wiggington House
High Street, Eton
GB-SL4 6AF Windsor
United Kingdom
GERMANY
+46 31 346 15 24
info@kommunicera.se

Address:
Kommunicera Communications AB
Fürbringerstraße 2
DE-109 61 Berlin
Germany